Wellness
A good range of wellness activities will make your holiday truly relaxing. So why not plan some time in our wellness facilities during your stay at the Pradell, such as the sauna, steam bath, quiet room, loungers and Kneipp pool.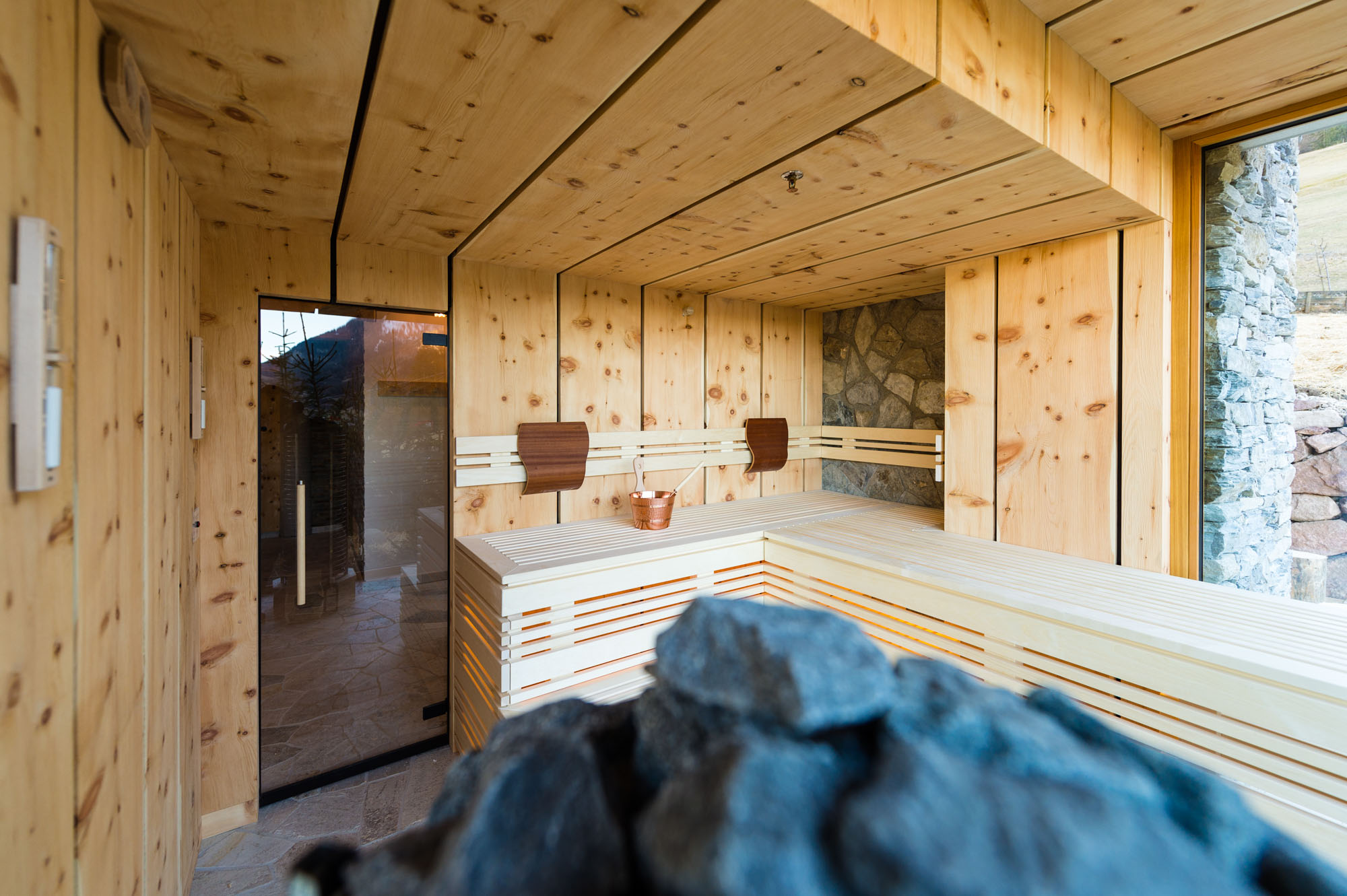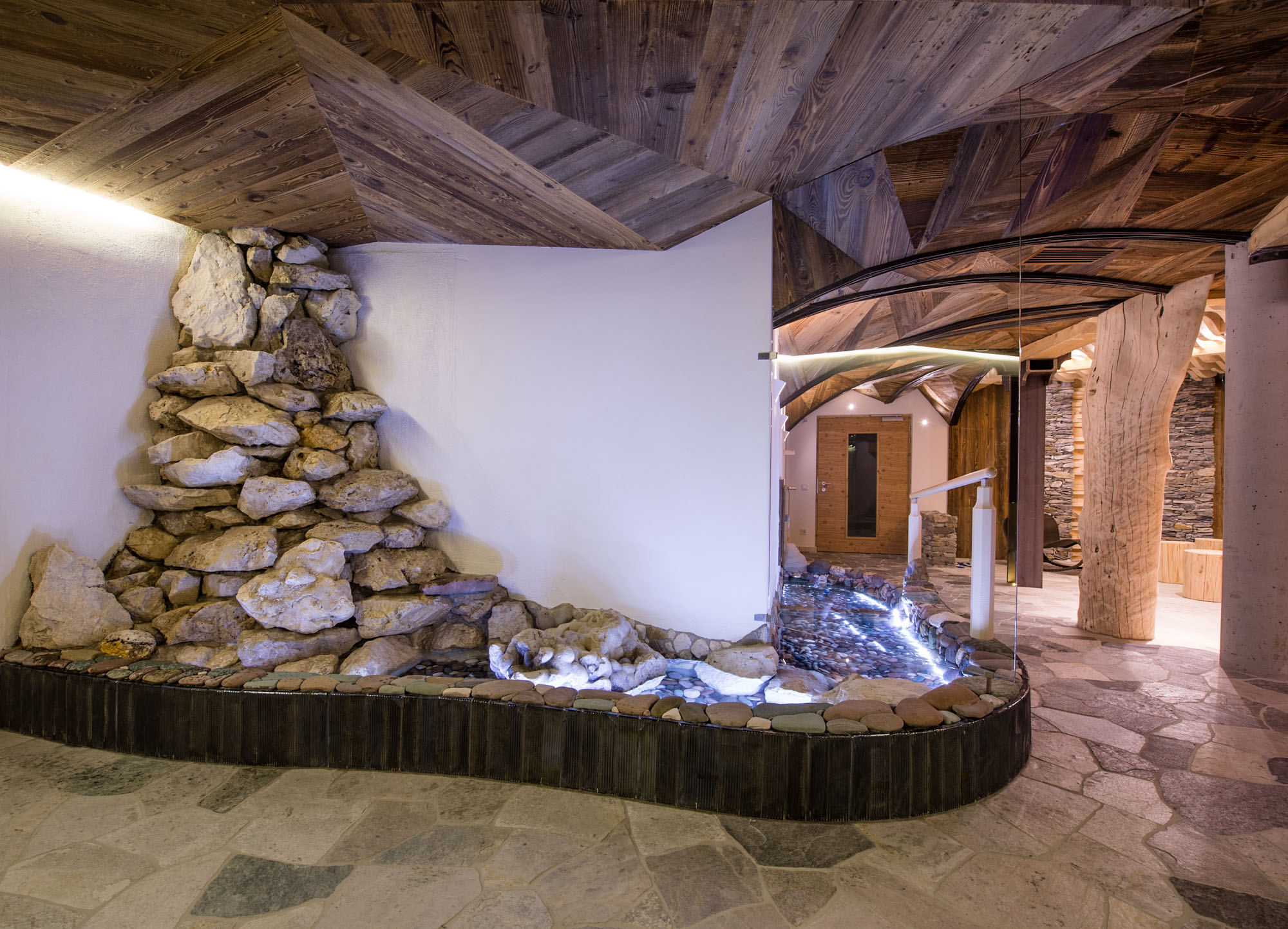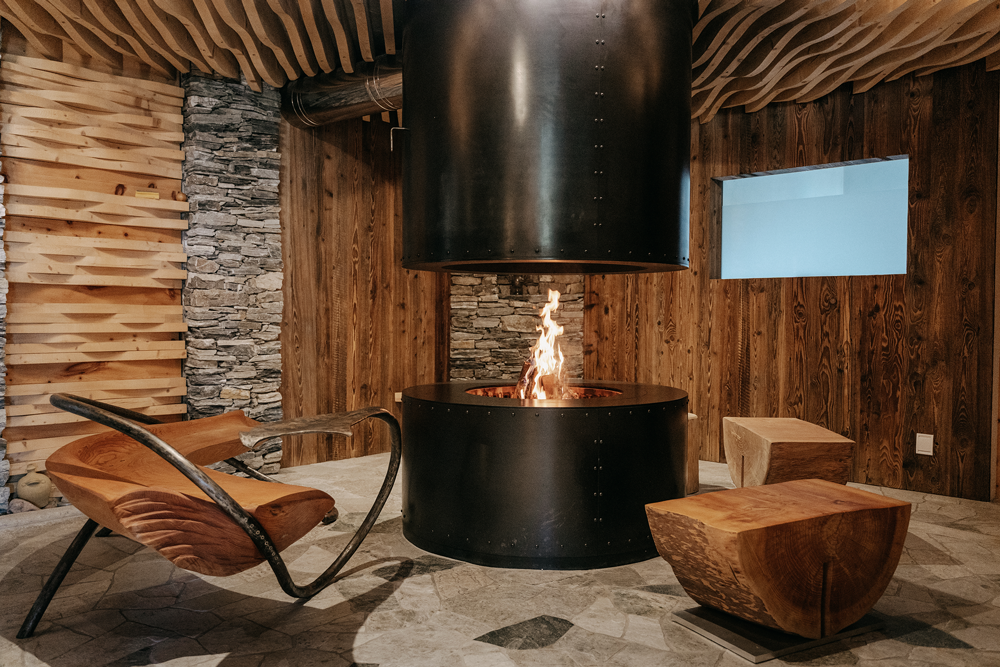 Wellness
Depending on the season, we either recommend our Swiss stone pine sauna to strengthen your immune system after a long day's skiing followed by a cup of tea by the open fireplace or, during the warmer seasons, you can enjoy refreshing beverages in our wellness complex whilst sunbathing on the loungers on our lovely lawn.
Our redesigned wellness area has been built for you with a lot of love of detail and is architecturally very appealing. Recharge your batteries here and switch off so that you feel refreshed and ready to take on the challenges of everyday life after your break.
Relaxation for mind and soul
Wellness is important not only for maintaining health but also for preventing illness. Enjoy the soothing heat and fresh mountain water of our Kneipp pool. Take advantage of our Finnish Zirbe sauna, made with wood from the Raschötz forest. Relax in our stylish Damf sauna with its fragrant aromas and fine heat. After sauna, relax in our relaxation room. The crackling of the fire invites you to relax. Let your thoughts wander.